Leading Manufacturer in India
Bombay Earthing Manufactures and Supply a comprehensive range of Copper Earthing Electrode & GI Earthing Electrode. They are made of many materials, including stainless steel, carbon steel, copper, galvanised iron, and each category includes sub-types. We have gained various honors as one of the top Copper Earthing Electrode Manufacturer. We have served over 550+ clients worldwide with Earthing Down Conductor, Lightning Arrester, Earth Pit Cover. We also manufacture conductor based on the needs of the customer.
We have types of earthing products available in Copper and other materials. All our products go through various quality tests before shipping to our clients for the required use.
Bombay Earthing is a prominent Manufacturer, Supplier of Earthing Bus Bars, Cable Tray, Earth Enhancing compounds, and other products that are available in high quality tested National and Internationally standards.
Our Aim, Goals as a top Manufacturer
Mission

We provide top quality Earthing Electrode, as well as extensive technical information and quality testing to prove the product's superiority. Our mission is to realise the dream of exporting conductor, arrester to every part of the globe so that no one has to compromise on product quality.

Vision

We take pride in providing clients all over the world with quick and trustworthy delivery of high-quality products such as Earth Pit Cover, GI Earthing Electrode and more. Major countries in our shipping network include the United States, the United Kingdom, Europe, the United Arab Emirates, Mexico, Canada, Australia, New Zealand, and Germany.

Goals

As a leading Copper Earthing Electrode Manufacturer & Supplier, our primary goal is to provide our clients with high-quality products that meet their unique needs and specifications. We try to provide a varied selection in a range of materials, sizes, and standards so that our customers may choose the finest product for their needs.
Popular Products We Manufacture
As a long-time provider, our firm has developed a solid reputation as a trustworthy and dependable market participant.
Our business is renowned for its high quality materials and products.
Our Expanding Industrial Needs
Bombay Earthing a Market Leading Manufacturer in India
A reliable organization offers tailored products and services that are especially designed to satisfy the needs of every industry.
Superior Quality Manufacturer & Supplier in India
If you need any help feel free to contact us we are always available at your service
Top Quality Manufacturer
Why Choose Bombay Earthing
1
Customer Satisfaction
2
Expert Team
3
Affordable Price
4
Large Inventory
20A / 20B, Devkaran Mansion, Bldg No. 3, Shamaldas Gandhi Marg, Lohar Chawl, Kalbadevi, Mumbai - 400002.
Industries We Serve As a Leading Supplier
Automobile Industry
Power Plants
Oil & Gas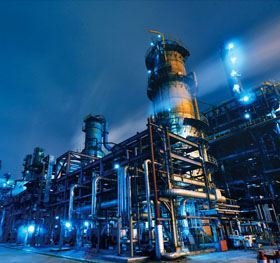 Chemical Industry